The Rose & Crown, Elham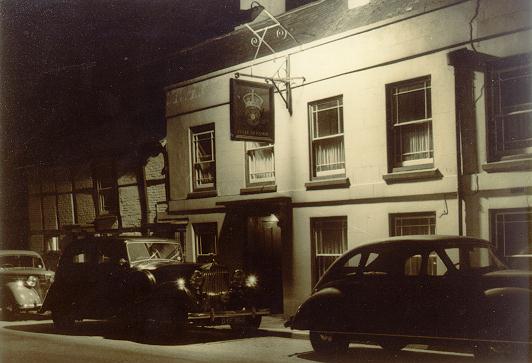 This page only details information about the history of this property, for up to date information on this popular country inn please visit their website at www.roseandcrown.elham.co.uk
The Rose & Crown Elham is a Grade II Listed building, originally timber framed and built in the 16th century. Most of it refronted, and extended at the south end, where a date stone gives the date, 1740.
This inn was used for many years for the Elham Petty Sessions, and the courtroom may still be viewed on the first floor. Mortises and grooves in the beams show where a small room was set aside for the use of the magistrate, who visited here once a fortnight.
Some of the original Tudor timber-framing may be seen at the north end. Inside the inn, some of the joists and beams of the centre bar are obviously re-used timbers, and upon closer examination are seen to have come from a 15th century hall house, which may have once stood on this site. This reuse of old timbers is not uncommon, and has often been wrongly described as re-used ships timbers. (Information source Elham Village Study 1968)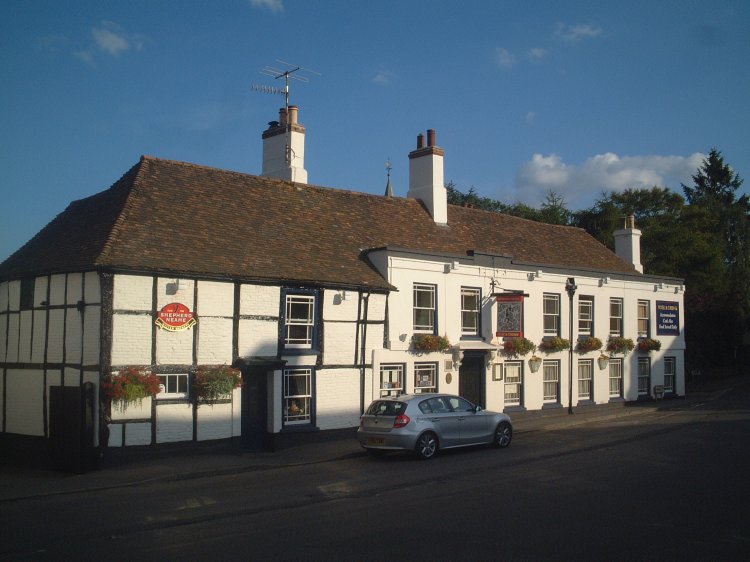 The Home of Bar Billiards
The first game of Bar Billiards was played here in the Rose & Crown, Elham in 1935.
David Gill of Ox Road Farm, North Elham was responsibe for creating the first Bar Billiards table, which was first played on here at the Rose & Crown Elham.
(Information Source Derek Boughton. Elham Historian)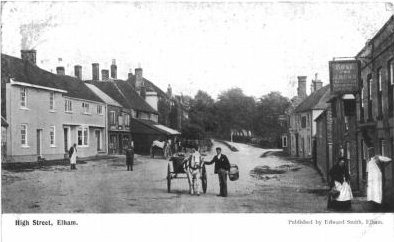 The Stables of the Inn
In 1968 when the Elham Village Study was written these buildings were still being used as stables.
The study states.... " These are still used as stables, and are an interesting relic of the old coaching days. The outbuildings behind the inn were once used for brewing ale, and the old well which supplied water for this purpose still remains, where, within living memory, there was a donkey wheel from drawing water.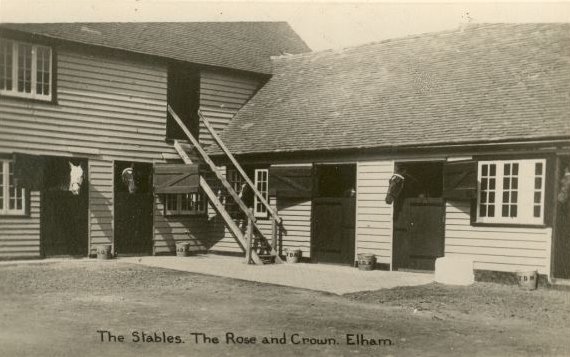 Last updated 19/02/2014