Park Gate Down (The Hector Wilks Reserve), Elham
| Home Page | Main Index | Business Directory | Nearby Attractions | Notice Board |
(OS map reference 179TR 168457)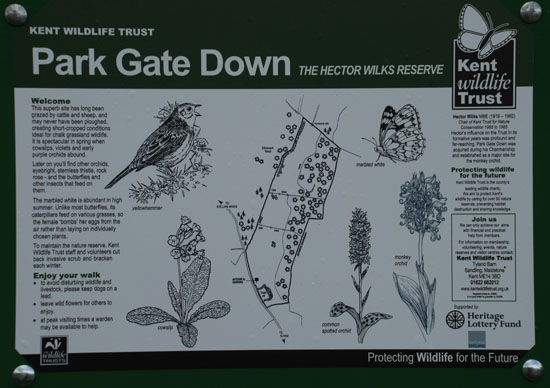 Link to the Kent Wildlife Trust website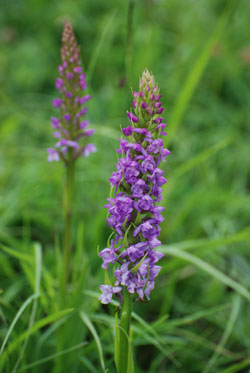 Many local residents will be aware that Elham has one of the top orchid sites in the country. Although a small reserve, this grassland site supports up to 12 different species of orchid during May and June, some of which are nationally scarce.
The Kent Wildlife Trust manages a grazing regime which encourages a huge diversity of plant species and prevents more strident flora from covering the site. At present the winter grazing is done by Konik ponies and Highland cattle. The small woodland at the top of Park Gate Down supports Dormice and during high summer large numbers of butterflies, including Marbled Whites and Chalkhill Blues can be seen on the reserve.
In recent years the reserve has been included in programmes by Carol Klein, Billy Oddie and Chris Packham, so it's good to know that such a high profile site is only a short walk from Elham village.
Volunteers carry out regular work on the site such as scrub clearance, fencing etc. For those who might feel inclined to lend a hand and get involved the Trust will be having an Open Day on the 4th July, when you can try your hand with a scythe or hammer and find out more about the reserve. There is also a rota for anyone who would like to combine a country walk with checking the welfare of the ponies and cattle.
For more information you can visit the Trust's website or contact the reserves warden Ian Rickards at the following address: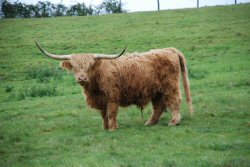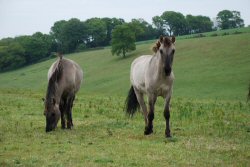 (Highland Cattle - 2007) (Konik Ponies - 2007)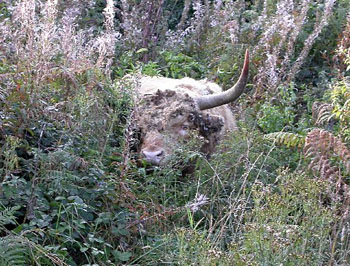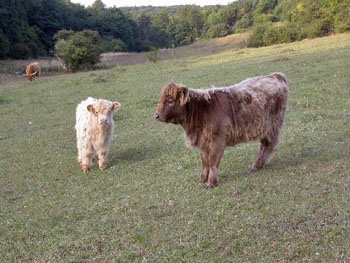 (Highland Cattle - David Wiseman 2005) (Highland Cattle - David Wiseman 2005)
Recent Sightings & News
(If you would like to submit your sightings and news please email them to the address at the bottom of the page - Thanks.)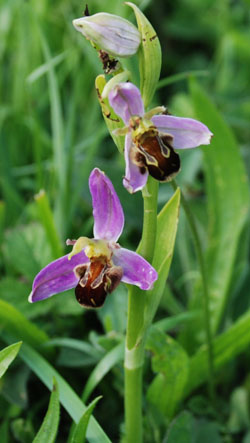 Bee Orchid - 12/06/07 (Photo by Wendy Badham)

Fragrant Orchid - 12/06/2007
Common Spotted Orchid - 12/06/2007

Fragrant Orchid -12/06/2007

Pyramidal Orchid - 12/06/2007

Common Buzzard - 10/06/2007

Common Buzzard - 10/06/2007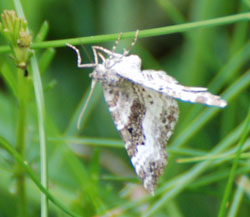 Carpet Moth (?) - 04/06/2007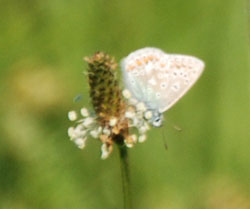 Common Blue Butterfly- 02/06/2007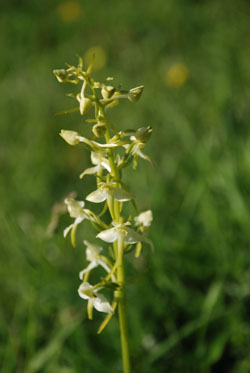 Butterfly Orchid - 02/06/2007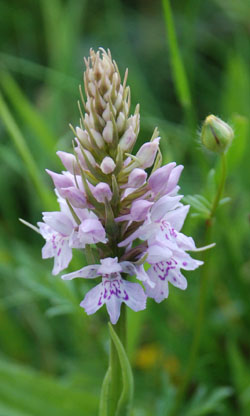 Common Spotted Orchid - 02/06/2007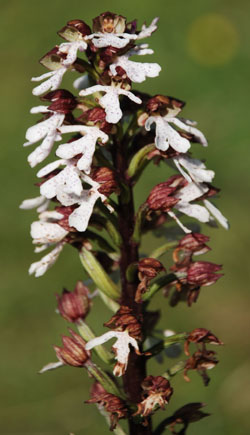 Lady Orchid - 29/05/2007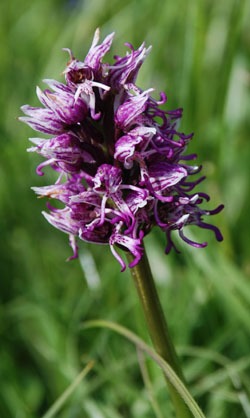 Monkey Orchid - 29/05/2007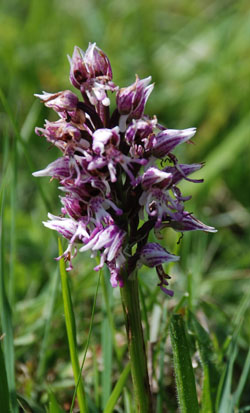 Monkey Orchid - 29/05/2007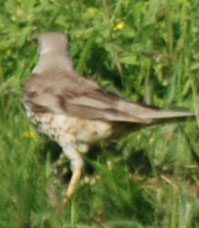 Mistle Thrush 02/06/2007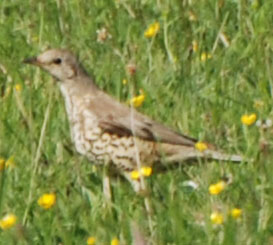 Mistle Thrush 02/06/2007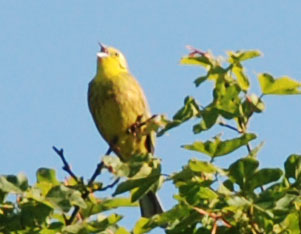 Yellow Hammer 02/06/2007
All photos by Bryan Badham unless stated otherwise.
Park Gate Down (OS map 179TR 168457) News Update
Kent Wildlife Trust are pleased to report that, despite a very dry start to the season, we had another excellent display of orchids this year, the exception being green-winged orchid which did not show this year, this is not unusual and it should return next year. The rarer species, monkey, musk and late spider orchid all did well, with a total of 72 musk orchids being found.
The Welcome Day on the 4th July was very well attended, including six new faces. We had fantastic weather – right up to the torrential downpour at the end of the day!! Nonetheless, we completed some essential fence repairs, removed most of the invasive bracken, cleared paths and repositioned an electric fence. There was also an opportunity to scour the reserve for its wonderful orchids.
The Trust hopes that the new volunteers enjoyed their day on the reserve, their help was much appreciated.
Since the last article on the reserve it has been renamed 'The Hector Wilks Reserve' in recognition of the work of this local botanist who was involved with Parkgate Down since its inception.
The reserve was the subject of a recent television programme on the 17th July – Natures Calendar – if you missed this you can catch up by going to www.bbc.co.uk/naturescalendar/ and follow the link through Grasslands - North Downs.
For those interested in finding out more regarding this reserve and assisting with its maintenance, there is another work day on the 8th August starting at 9am.
For more information you can visit the Trust's website: www.kentwildlifetrust.org.uk
Or contact the warden Ian Rickards, on:

Page last updated 19 /07/2007