Information from the Commonwealth War Graves Website
In Memory of
Percy Hadaway
Private
3954
5th Bn., Royal Sussex Regiment
who died on
Monday, 22nd January 1917. Age 26.
Additional Information:
Son of James and Caroline Hadaway, of High St., Elham, Canterbury; husband of Harriett E. Hadaway, of
1, Pages Yard, Church St., Chiswick, London.
Commemorative Information
Cemetery:
ELHAM (ST. MARY) CHURCHYARD, Kent, United Kingdom
Grave Reference/Panel Number:South-East corner.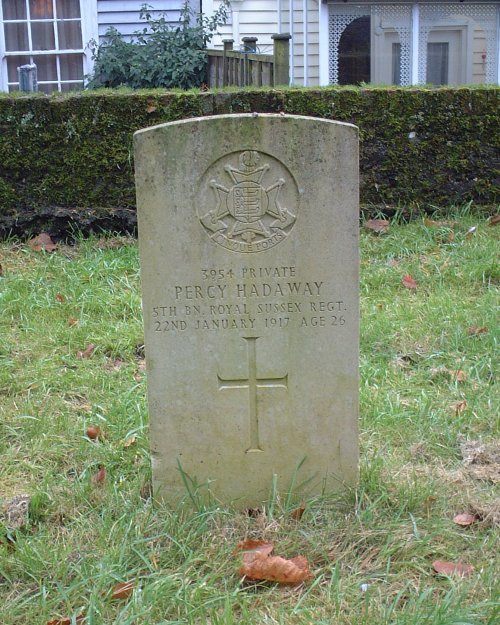 Information from Bill Watson - The Hadaways used to live at Keelers Mansions (now the Abbot's Fireside Hotel) in the last cottage on the right hand side.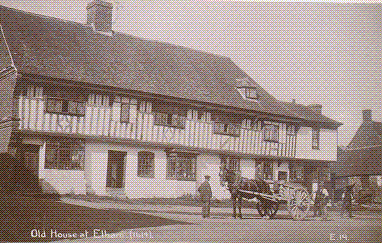 The 1881 Census gives the following information for the Hadaway family:
Dwelling: High St
James HADAWAY M 25 M Woodnesborough, Rel: Head Occ: Agricultural Labourer
Caroline HADAWAY M 21 F Elham, Rel: Wife
James HADAWAY 3 M Elham, Rel: Son
Charles HADAWAY 1 M Elham, Rel: Son
Page Last Updated 04/06/2008