Arthur William Watson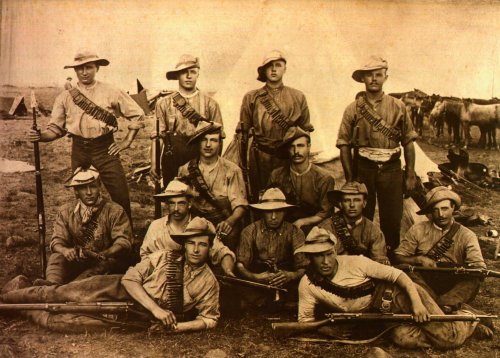 A. W. Watson - 3rd row from front,1st in from left (holding a cigarette) - 1899~1900 Boer War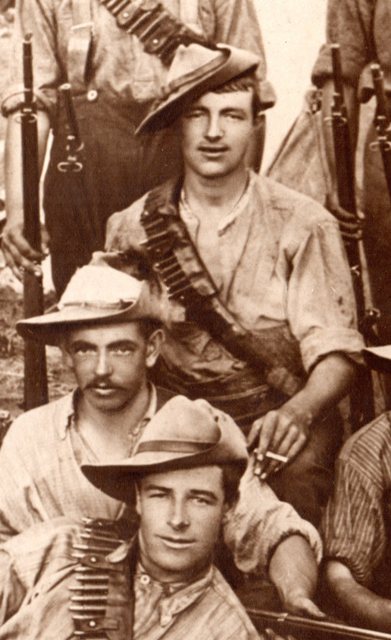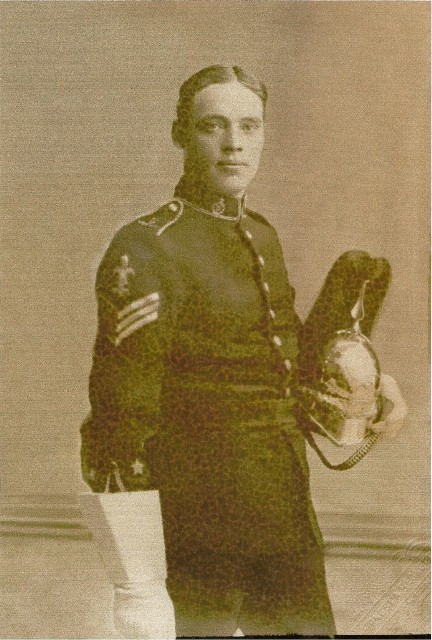 The following is an extract from the book " My Life and Memories of Old Elham " by Bill Watson :
My father joined up for the Army in 1914 but before he ws called up he managed to get us part of a house in Elham, at Silver Hill Villas, next to Denmark House. That was lovely! No more walking all that way in the rain and snow! My father went in the Royal Engineers Regiment with several local lads in the village and it wasn't long before they were sent abroad. Unfortunately he went with the officers and men in one boat, while the main troops went round the base in another. Just as the troops on my father's ship were getting ready to land with all their packs on, another of our ships collided with them in the fog and over nine hundred men went down with the ship. I was too young to understand the tragedy of it but I remember we had some very hard times in the years to come.
Further details of the accident can be found here: http://www.judithjohnson.co.uk/blog/-the-sinking-of-hms-hythe-28-october-1915 and here http://www.kentfallen.com/pdf%20reports/hms%20hythe.pdf
This photo shows The Hythe in Folkestone Harbour prior to WW1.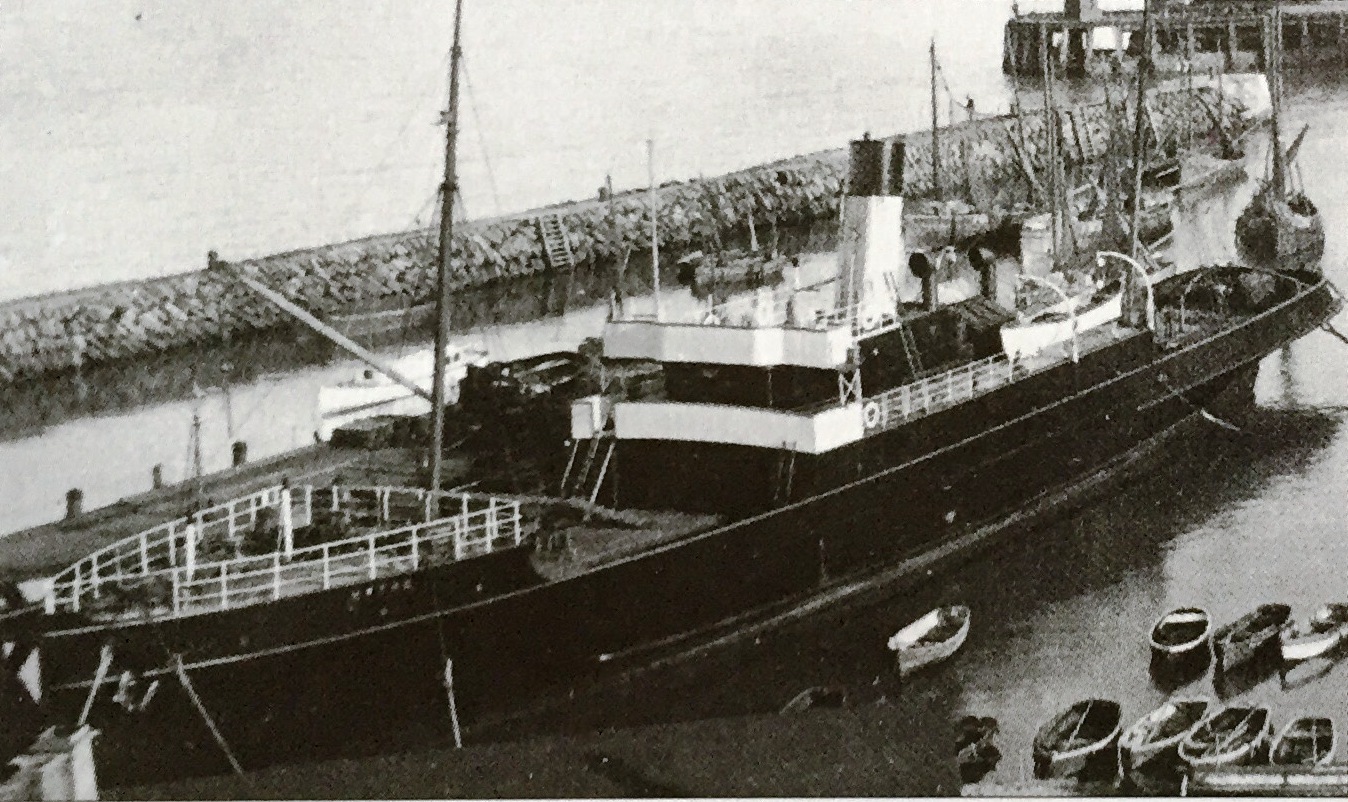 Photo Alan Taylor Collection

Information from the Commonwealth War Graves Website

In Memory of

Arthur William Watson

Sapper

2534

1st/3rd (Kent) Field Coy., Royal Engineers

who died on

Thursday, 28th October 1915. Age 36.

Additional Information:

Son of George William and Sarah Ann Watson; husband of Emily Terry (formerly Watson), of Great Exted Farm, Elham, Canterbury.

Commemorative Information

Memorial:

HELLES MEMORIAL, Turkey

Grave Reference/

Panel Number:

Panel 23 to 25 or 325 to 328

Location:

The Helles Memorial stands on the tip of the Gallipoli Peninsula. It takes the form of an obelisk over 30 metres high that can be seen by ships passing through the Dardanelles. The memorial bears over 20,000 names and is both the memorial to the Gallipoli campaign and to men who fell in that campaign and whose graves are unknown or who were lost or buried at sea in Gallipoli waters (other than Australian and New Zealanders who are named on other memorials). Also inscribed on the memorial are the names of all the ships that took part in the campaign and the titles of the army formations and units which served on the Peninsula.

Historical Information:

The Helles Memorial bears over 20,000 names and is both the memorial to the Gallipoli campaign and to men who fell in that campaign and whose graves are unknown or who were lost or buried at sea in Gallipoli waters (other than Australian and New Zealanders who are named on other memorials). Inscribed on it are the names of all the ships that took part in the campaign and the titles of the army formations and units which served on the Peninsula.

A Memorial to those lost is at
St.Mathew's Church
High Brooms Rd
High Brooms
Tunbridge Wells
Kent
TN4 9BW
England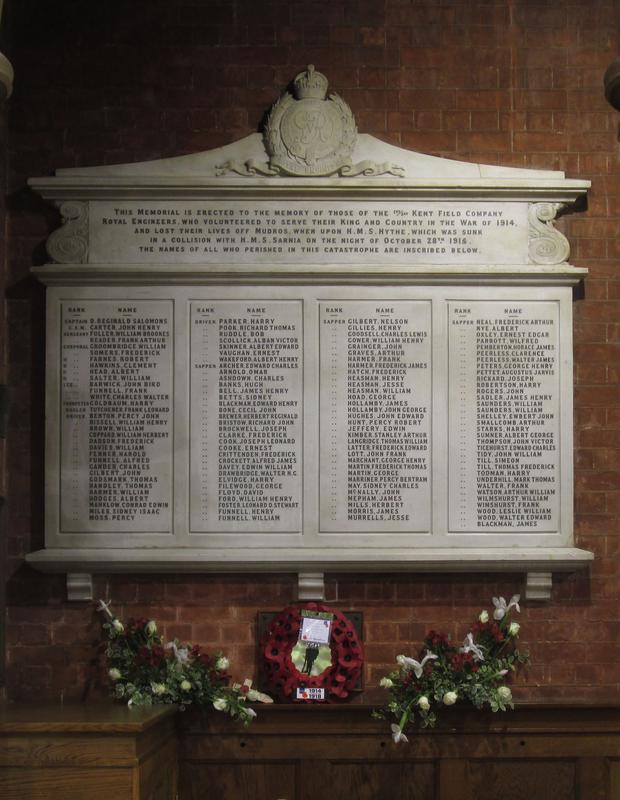 Image copyright of Susan Featherstone https://www.iwm.org.uk/memorials/item/memorial/16213