The Elham Valley Website
On line since March 1998.
Elham is crowned "Kent Village of The Year 2011"
Business Directory| Main Index | Nearby Attractions | Notice Board |Elham Valley During War Time| Website Terms and Conditions |

By using the Elham Valley Website and Kent's Elham Valley Website you are agreeing to these Terms and Conditions.
This web site has been created to promote the Elham Valley
& the village of Elham, which lies at the centre of the valley.
(Move your mouse over your selected building or use the main index)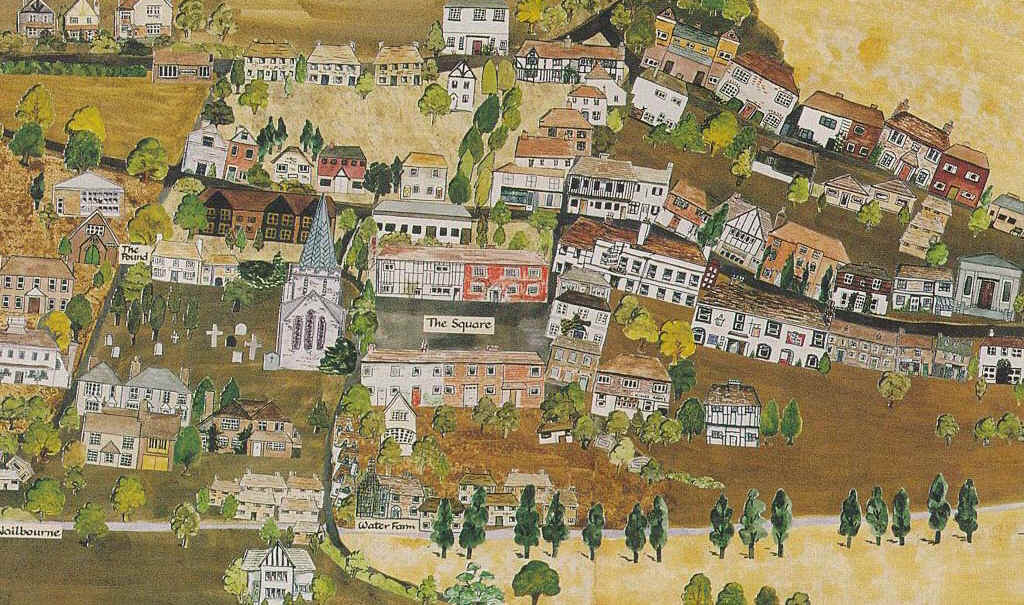 © Reproduced by kind permission of the Elham Village Hall Association Ltd, Elham Village Circle & the artist - Graham Clarke For the Complete Picture click here.
Famous and Notable People connected with the Elham Valley.
Follow this link for a brief History of Elham.
Follow this link for a location map for Elham.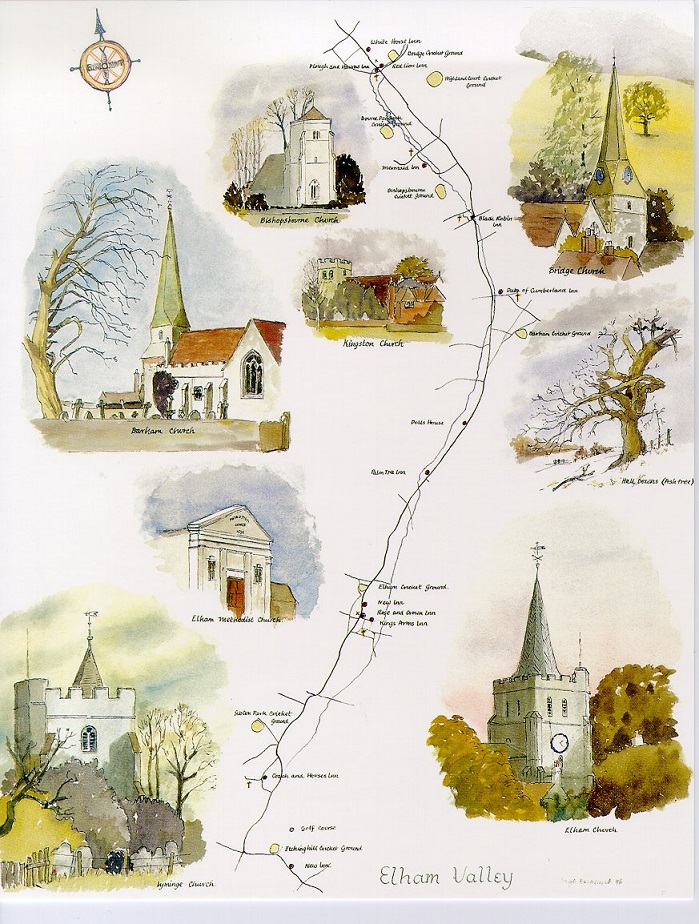 © Reproduced by kind permission of the artist - Hugh Buckhurst
Follow these links to explore the web sites and pages for the villages, communities and notable places that make up the beautiful Elham Valley:
Danton, Newington & Peene, Frogholt, Beachborough, Arpinge, Etchinghill , Postling, Sibton Park, Lyminge, Ottinge, Elham, North Elham , Worlds Wonder, Wingmore, Breach, Derringstone, South Barham, Barham, Out Elmsted, Kingston , Charlton Park, Bishopsbourne, Bourne Park, Bridge, Patrixbourne, Bekesbourne, Littlebourne, Ickham & Wickhambreaux.
Whilst it can be said that some of these places do not lay within the valley itself, these links follow the routes taken by the Nailbourne and Sea Brook, which formed the valley on their journey to the sea.

Do you have a problem with graffiti, fly tipping, broken paving slabs, or street lighting - Then CLICK HERE
Page last updated 06/08/2013.

This Site Does Not Use Cookies